SELECTED WORKS
Michael Genovese (Selected works)
Synapse, Gesso on gessoed wooden panel in artist made frame, 20 X 31 X 2 1/2 inches, 2018
Confessions, Polished urethane and gesso on cotton canvas, 96 X 56 inches.
Denial, House paint and gesso on cotton, 15 X 22 inches
"What it is?!", Installation of 48 works on paper at Joan Los Angeles, Acrylic paint and gesso on cotton, 11 X 15 and 15 X 22 inches, 2017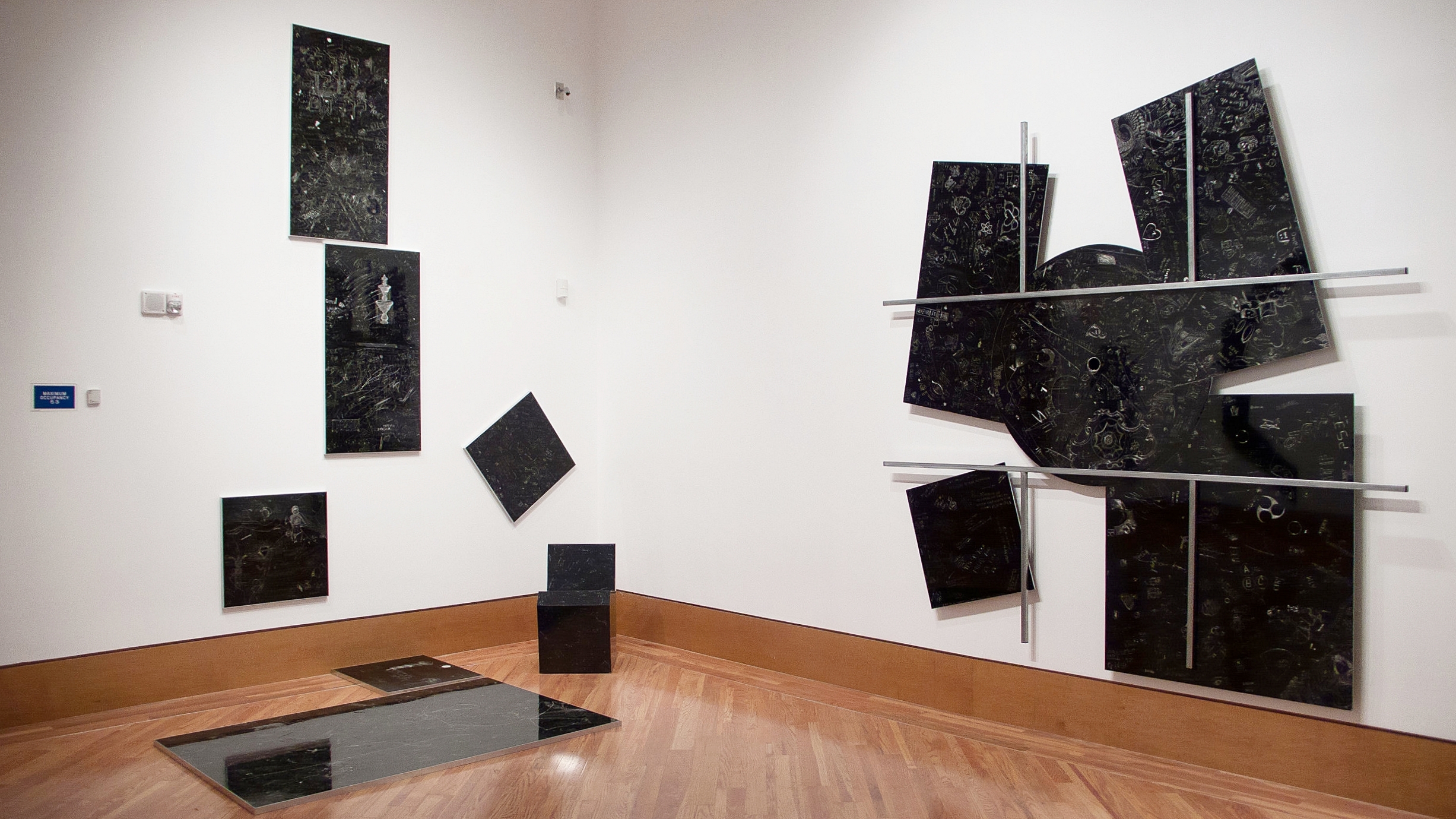 P.S., Installation view at the Frost Art Museum
Installation view, Lines and cracks and zebras and horses, 2013
Strike through FH13, Nickel plated and mirror polished hand cut steel wall relief, 110 X 62 X 1/4 inches, 2014
Orion, Nickel plated mirror polished steel, 1/4 X 130 inches
Schlesner, Nickel plated pipe w/ hand written transcriptions, hard candy, sage and plastic.
Release and let it go, Charred pine and marine epoxy, 2009
Jualas Cigarillios/Trueque Trocar/Flour Tortillas and God, Acrylic and enamel on wax paper, plastic bag with inflated balloon fluorescent lighting fixtures and extension cords, Stamped leather belts, 2007
Dawn. Silver leaf and ink on bond paper, A4, 2010
Just cause it's legal doesn't make it right, Wall painting with fluorescent lighting fixtures, clear coated floor section, laundry bag with signs, incised drawing on aluminum with baked enamel finish, 160 X 120 inches, Jack the Pelican Presents, Brooklyn, NY. 2008